We value our patients' experience at Jupiter Family Chiropractic. If you are currently a chiropractic patient, please feel free to complete the following Client Experience Questionnaire. The Questionnaire is in Adobe Acrobat format, and requires the free Acrobat Reader to view.
Download & Print Questionnaire
Helia Fanjul
Your Jupiter Chiropractor
---
"Dr. Helia is amazing! I've been seeing her for years for regular adjustments. She also helped me through my entire pregnancy keep everything in place. I truly believe seeing her throughout my pregnancy contributed to the smooth delivery of our baby boy. She even sees our son now that he's here to make sure he stays on track. I recommend her to all of my friends and family in the area! She's the best!"
-Madison M.

---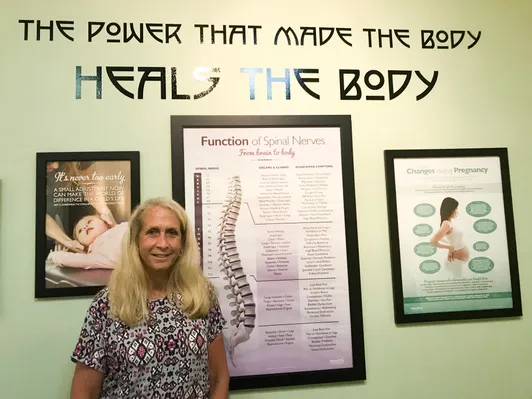 "Neck and back pain, hip pain, and severe vertigo have haunted me for many years. After my hip replacement, I was hoping my back pain would go away too, but it did not. My daily life activities were being jeopardized so I came to see Dr. Helia for help. I was impressed at our initial meeting--thorough x-rays and posture analysis. I felt she really understood my problems and she devised a plan specific to my needs. Recently my vertigo returned so badly that many movements caused the entire room to spin and I was falling into walls and furniture, becoming very nauseous. Dr. Helia skillfully adjusted me and I sat up quickly feeling great--and the room remained still! Through treatment and exercise my pain and vertigo are under control and I am back to enjoying my normal life activities!"
-Susan J.
---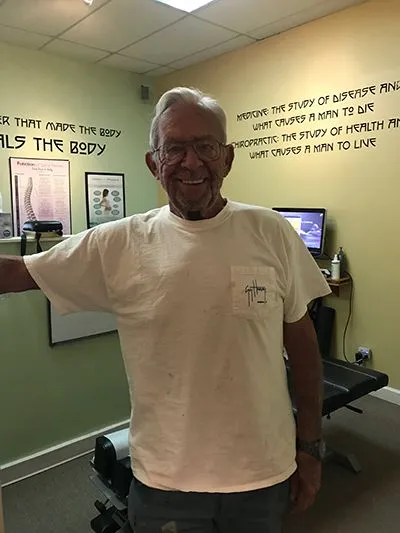 "I've had back problems (stenosis) for more than a decade. Periodic injections, non-opioid pills, and daily exercise kept pain low enough to allow me a reasonably normal life. That was until an auto accident this past summer in which I was a passenger; our car was hit from the rear by another, with sufficient force to trash both. Pain returned in full force. Diagnosis was misalignment of the lower back, sacrum, hips, and trapped nerves, muscles, and tendons. Chiropractic and massage therapy were recommended to correct the condition.
That's when I met Dr. Helia Fanjul and her resident massage therapist, Ms. Tiffany Long. A program was initiated whereby chiropractic realignment/adjustment and deep tissue massage would be used to recover proper bone position and to open space for tendons and muscles to work in a normal manner.
It's been several months now since the accident and I am truly impressed with what has been accomplished. At the start, walking, standing, stair usage, and rising from a chair would generate considerable pain from the very start. Five minutes of casual walking would result in pain approaching 7-8 (on scale 1-10), forcing a stop to sit down, for example. Now I am walking more than a mile before pain starts to return, but with less severity. Sitting down and standing - no problem. Climbing and descending chairs remains an issue but with railing I can negotiate fairly well for at least one story.
The talents, knowledge, and ability to meaningfully communicate displayed by both Dr. Fanjul and Ms. Long are exemplary. My hat's off to both women. I will continue to seek their help. I would recommend them to anyone seeking relief from back pain."
-Arthur C.
---
"Due to working in the fire service for 30 years, I have chronic back pain and occasionally my back spasms to the point of severe pain. In April it happened again, this time it was so bad that I could not stand straight and walking was extremely painful. I found out about Dr. Helia from a friend of my wife's. She highly recommended Dr. Helia who had also treated her during her pregnancy. Dr. Helia immediately went to work on me using adjustments, stim therapy, stretching and recommended massage therapy with Tiffany Long. My back has never been better and it has been a pleasure to keep getting treatment from Dr. Helia. I've told several friends and family members about this office. To me she has been a Godsend!"
-George O.
---
"Dr. Helia was recommended to me by my daughter and son-in-law. She treated my daughter while she was pregnant with great success.
I had hurt my back about two weeks prior to seeing Dr. Helia, and it continually got worse day by day until I could barely walk. I was in severe pain. Dr. Helia started treating me very gently and within the first week had reduced my pain considerably. I was still unable to walk very well and unable to stand for any length of time. Within another week she has improved my ability to stand and work with very little pain as well improved my mobility. It has now been 8 weeks and I am pain free, my mobility is back to normal. I can't thank her enough."
-Ken K.
---
From Chiropractic Skeptic to Chiropractic Believer
"With one leg an inch and a half shorter than the other, over time, naturally my hip would be out of place and I would encounter intermittent lower back pain. I had seen a chiropractor about 15 years ago; needless to say, that did not go as expected.
Then my husband wanted to see a chiropractor here in Jupiter; so, I decided to come along to his appointment. In meeting Dr. Helia for the first time, I immediately trusted her and felt comfortable in her presence. I could tell that she was truly a kind and gifted physician who cares about her patients.
During 'my' appointment, Dr. Helia not only stopped and listed to my concerns, but she also adjusted me in a gentle manner, as I had requested. My hip and lower back started to feel better in a very short period of time.
I now live in south Palm Beach County and drive the 45 minutes each week to see Dr. Helia because under her care, not only does my hip & back feel better, but also my soul.
Dr.Helia has a true gift; a true healer.. remembering I 'was' a skeptic, but no longer am."
-Rebecca Z.
---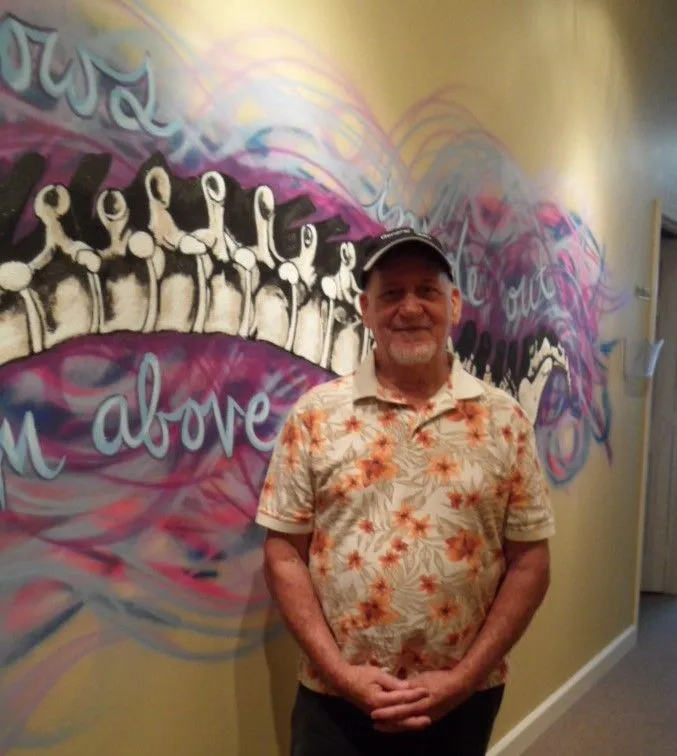 "I came into this office, almost a cripple.
But with Dr. Helia's care over the last few months, I feel like I can twist, turn, and walk without much effort. Dr. Helia is truly a professional."
-Charles G.
---
Preventing Pain with Chiropractic
"After receiving regular chiropractic care for 14 years back in Colorado, finding a new experienced chiropractor was on my list of things to do when I relocated to Jupiter, FL in 2016. It took me a few months to find Jupiter Family Chiropractic, by then I was having some pain in my neck and upper back pain due to inflammation. When I leave these pains untreated, they turn into headaches. I am a believer in preventative care and make sure that my 3.5 year old daughter and husband also get their monthly adjustments even when they are not complaining of pain. Prior to Chiropractic care, I took an abundance of ibuprofen, received massages and acupuncture treatments, which did not bring me enough long lasting relief without use un combination of chiropractic care. Without adjustments, the relief from a massage would only last a few hours. Regular appointments at Jupiter Family Chiropractic helps keep me balanced and feel my best. Being under the care of Dr.Helia has reduced the chronic pain in my neck and right shoulder blade area which provides me several days of natural pain relief. I can go about my day without having so many thoughts about what used to be my pain. What I like most about being under her care is that she is so informative not only about the spine, but also about holistic alternatives for ways to keep the body healthy. I feel very fortunate that my family and I get to have Dr.Helia treat us and appreciate being able to get in and out of her office quickly.
-Bobbi J.
---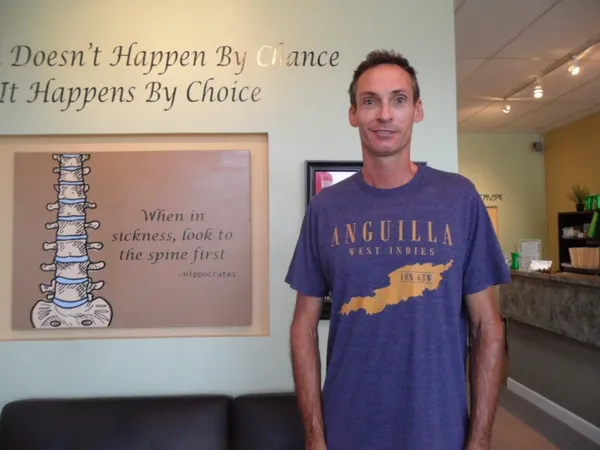 Pain Relief with Improved Posture
"Prior to coming to Jupiter Family Chiropractic, I was suffering from neck pain, nausea, dizziness and poor posture. My symptoms were from various nerves and arteries not functioning correctly due to my neck and spine not being aligned.

I've tried many natural remedies for my symptoms but did not realize they were caused by my posture and neck and back subluxations. Nothing seemed to work very well!

Since my treatments at Jupiter Family Chiropractic I have been feeling TONS better! My posture is improving every week. Through the weekly treatment- adjustments and massages, as well as some home exercises, has shown me that I am doing much better and I keep improving.

I HIGHLY recommend Jupiter Family Chiropractic! It's a very friendly and helpful place!"
-Todd P.
---
Parkinson's and Chiropractic
"I was diagnosed with Parkinson's in 2006, but have been able to live a fairly active life until injuring the iliopsoas tendon in my left hip in October 2016. While convalescing from my hip injury (which ended up being a very long and painful, maddeningly slow, recovery!). I decided to try some chiropractic treatments. So enter Dr. Helia Dashtkian! After starting treatments with Dr.Helia, I noticed an immediate improvement in my posture, have been able to walk more easily with just my cane instead of my walker, I can turn my head more freely side to side without pain (which is new!) and overall I am just feeling better. I am so glad I found her! Dr. Helia is very knowledgeable and caring."
-Retired Military Veteran, Fred K. .
---
Reduced Anxiety and Headaches with Chiropractic Care
"When I started seeing Dr. Helia, I was in my first trimester of pregnancy and suffering from headaches, anxiety, and bouts of insomnia. Being pregnant, I didn't want to take any medication as 'safe' as I was told they were. After seeing Dr. Helia for a few weeks, I was feeling less and less anxious, able to sleep more and my headaches were gone. I continued throughout my whole pregnancy seeing Dr. Helia up until the day before I went into labor! I have no doubt that the reason for my healthy and amazingly easy pregnancy was due to the chiropractic work of Dr. Helia. I had very little pregnancy aches and pains, my labor went very smoothly and my baby girl was born very healthy. I could not thank Dr. Helia enough!" -Melissa F.
---
Getting Back on the Bike
"Due to having a broken ankle last year my body was extremely mis-aligned and my back and knees were always sore and stiff. Seeing the doctor recently gave me hope that I could possibly feel normal once again. After just 2 visits I am feeling much better. My back is gradually becoming looser and feeling more aligned and stronger. Even though Dr. Helia has not directly treated my knees, they are feeling better. Just having my back and hips in position is indirectly relieving pressure on my knee joints. I am hopeful that the longer I come to see the doctor the stronger these areas will become. My goal is to get back on my bicycle as that was how I broke my ankle to begin with! Thank you Dr. Helia!"
- Melissa M
---

Pictured left to right: Dr. Helia, Sean, and Tiffany Long, LMT.
Putting the Family in Jupiter Family Chiropractic
"My son Sean and I have been coming to Jupiter Family Chiropractic for about a year. I have always had pain in my lower back. After being treated a few times I noticed that my pain level was reduced. I find that coming on a regular basis has practically eliminated the pain in my lower back. It has also helped me improve my bowling score!
Sean has a significant curvature of his spine. That has caused him to have back pain. He comes for adjustments and massage therapy. These treatments have helped him tremendously. I asked Sean what he liked about coming to Jupiter Family chiropractic and he answered, without hesitation, 'The people are very friendly'. I agree. I would be remiss if I did not mention that my oldest son recommended JFC. I thank my son Don for that all the time."
- George P.
---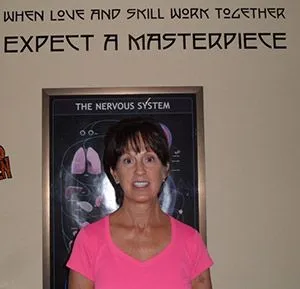 Bad Days Are Few and Far Between
"It is refreshing for a doctor to listen to your concerns when it comes to your health and wellbeing. Headaches, neck and lower back pain were a daily part of my life for as long as I can remember. Every excuse imaginable, from different doctors, was to blame. After beginning Chiropractic adjustments, the good days began to exceed the bad days. Now the great days exceed the good days and the bad days are few and far between. I can experience life weeks at a time without headaches, neck or back pain. Thank you, Dr. Helia and Teri, for your continued kindness and care."
- Sharon
---
No More Sleepless Nights!
"On the day that I walked into Jupiter Family Chiropractic, I was suffering from very painful neck and hip discomfort. I was also only able to sleep 5 hours a night. After receiving my first chiropractic adjustment with Dr. H, I immediately felt the benefits. Chiropractic has been a part of my lifestyle for many years but Dr. H is the best! I slept seven hours on the night of my first adjustment. Yahoo! Dr. H recommended that I schedule a massage with the massage therapist, Tiffany Long. During my massage Tiffany concentrated on relieving my neck pain and she showed me how to do pressure point relief on my own neck. From day one I felt the benefits of the chiropractic adjustment combined with therapeutic massage. I am now sleeping 7-8 hours per night. I have very little pain in my hip and NO pain in my neck. Currently, I am able to walk 3.5 -4.5 miles a day. The mental fear of falling has left me and I am walking upright for the first time in 5 years. I am honored to recommend Dr. H and her staff. I felt welcomed from the first sight of Teri at the front desk as I signed in. Jupiter Family Chiropractic is a caring and positive experience. This experience is a great addition in my life and overall well-being."
- Lucinda R.
---
From Skeptic to Believer
"Years of working on steel decks of ships had finally caught up with my body. The neck and back pain I was experiencing was intolerable. I had tried all the over the counter remedies and just couldn't seem to shake it. I finally decided to seek help and I'm so fortunate that I found Jupiter Family Chiropractic. The experience there has been great and Dr. Helia has really taken the time to help me and my body's needs on a personal level. I was skeptical at first because nothing has worked but after continued treatment I can honestly say I'm a believer. My neck and back haven't felt this good in years!"
- Aaron
---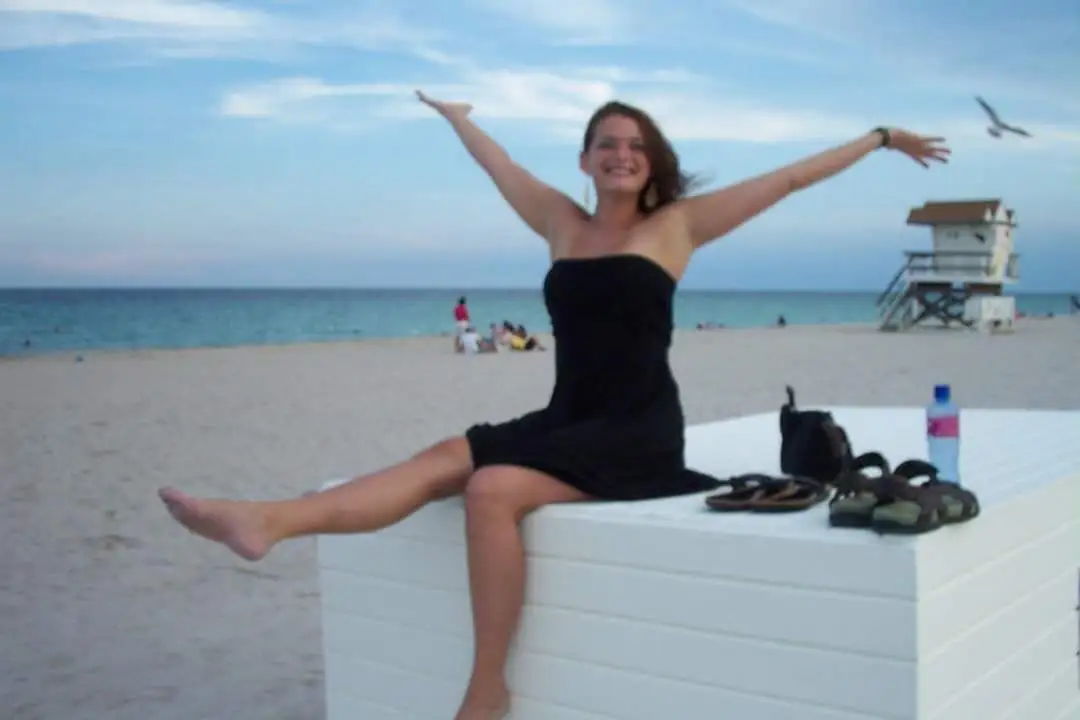 Pain Relief
"I have had some pretty severe injuries and broken many bones (including some in my spine) so I have received chiropractic care before- but nothing like this! No generic adjustments- Dr. Helya will adjust specific vertebrae depending on what I have going on at the time and what my goals/treatment concerns are. I also admire that she relies on X-rays, Thermography, and postural assessments to determine what is going on in the body. I highly recommend her to anyone seeking health, balance, alignment, and long-term results."
-Tiffany L.
---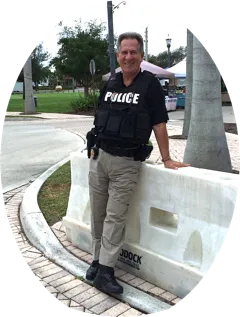 Chiropractic Arrests Back Pain
"I would like to take this opportunity to speak of my experiences at Jupiter Family Chiropractic. On my first visit to the office, Dr. Helia was very pleasant and considerate of any problems I was having. I found Dr. Helia's chiropractic methods to be very competent and comforting. Being a career Police Officer, the weight of the duty belt does take a toll on your lower back and spinal alignment. I would highly recommend her practice to anyone seeking more than just a manual manipulator of the spine. Many high regards."
-Officer Robert Schultz
---
Sciatica Made Me Feel Old
"Before visiting Jupiter Family Chiropractic, I had been suffering from sciatic nerve pain that radiated down from my left hip to my foot for months. For a while, this pain was annoying but it did not keep me from work or doing the things I enjoy. As time went on, the pain increased and began to affect my day to day activities. I couldn't exercise, sitting in most chairs caused pain, and I was unable to walk at my normal pace. I used heating pads and natural muscle relaxers with minimal relief and my discomfort increased. The culminating moment, where I realized that this pain was getting worse occurred during a weekend getaway with my husband to St. Augustine. The 3 ½ hour car ride had already caused more pain, but walking on the cobblestone streets for a few hours sent me over the edge. The intense pain kept me awake for the next few nights. I could barely walk the next morning and tried to shuffle to breakfast with my husband… Needless to say, I was unable to do much more than sit and shuffle around our hotel room. I felt OLD and was afraid that I would never be without pain again!!!
Not a good feeling…
I made an appointment with Dr. Dashtkian at Jupiter Family Chiropractic that Monday, February 15, 2016. For the first few weeks, I received two corrections weekly. Dr. Dashtkian also gave me stretches to do every morning and evening. To my surprise, my body began to respond and heal itself rather quickly! I now only come in once a week for corrections. I'm able to move with ease and the pain no longer keeps me awake. I can exercise again and I feel great!!! Thank you Dr. Dashtkian and staff for helping me to quickly reach my movement goals!"
-Becky
---
Shoulder and Neck Pain
"My name is Andy and I sought out Jupiter Family Chiropractic for help with my shoulder and neck pain. I had very bad range of motion in my neck and had a very difficult time turning my head side to side. I am an AC repairman and due to my job I have been putting my spine in very awkward positions for a long time. I called JFC and got an appointment very quickly. Dr. Helia took a scan and x-rays and showed me what my spine looked like. She gave me a treatment plan and told me to be patient with results since I have been suffering for a long time and that my poor mobility and posture had been a result of adaptation over time. I understood and wanted to undo the stress that had been building so we started with sessions twice a week. It has been two months since we started adjustments along with massage and I can now turn my head left and right. My shoulder pain has drastically reduced as well. I am very happy with my care under Dr. Helia and massage therapist, Christine. Thank you!"
-Andy C.
---
Migraine Relief with Chiropractic
"Dr Helia and her staff are great! When I decided to call her office I was having frequent migraines, as well as severe shoulder and neck pain which were not responding to medications. I work a physically demanding position in health care and was starting to have difficulty making it through a full day of work. I was offered an appointment the same day I called, which I gladly accepted. Dr Helia completed a thorough assessment which included x-rays. We quickly agreed that the primary goal was to relieve the pain I was experiencing. I can say that after the first few visits, the neck and shoulder pain was gone. I have been in treatment now for 3 months and the frequency of my migraines has significantly decreased from 1-2 per week to 1 every 2-3 weeks. I am confident that my migraines will continue to decrease in time with recommended treatment - which includes office visits and exercises to do at home. I do not have insurance to cover these visits, but I have found the fees to be affordable and worth every penny. Dr Helia is effective and efficient, respectful of my opinions about the course of treatment, answers my questions knowledgeably, and waiting time for appointments is minimal. Treatment with Dr. Helia is allowing me to continue providing the best care possible to my patients and to get back to doing all the activities that I enjoy!"
-Patty B.
---
Jim B.
Pulmonary Hypertension
"I am a 75 year old man who, 3 years ago, was diagnosed with pulmonary hypertension. There are only two medicines available to treat this condition and I could not tolerate them. I was on oxygen 24/7 and had to be pushed in a wheelchair to get to doctor's appointments.
I read an article written by a doctor who also suffered from pulmonary hypertension with the same struggles as I had. Chiropractic care turned his life around. I figured I had nothing to lose so I began treatment at Jupiter Family Chiropractic with Dr. Helia Dashtkian. 3 months ago, even with my portable oxygen device on, I had labored breathing from just taking a few steps. My lack of oxygen caused me to need a wheelchair at times from over exertion. In the last 3 months, there has been a huge improvement in my condition. I noticed that I could breathe on my own while sitting still without my oxygen and just recently I am noticing that I can walk short distances without it. I too can now be able to get around without the wheelchair and have not used it for the past two months. I am continuing to see improvements each week and both Dr. Helia and I are optimistic about the future."
---
Katherine W.
Relief After a Head Injury
"I came to Jupiter Family Chiropractic when I was suffering from a head injury that caused sinusitis, constant nausea, dizziness, and headaches for four months. My condition made it difficult for me to carry out my daily responsibilities. I depended on other people to drive me to work and by the time I would return home, I spent my evening going to bed early due to exhaustion and pain. My general practitioner and specialist were unable to explain and give me proper treatment for my sudden symptoms. Even other chiropractors that I interviewed were unable to show me exactly what was wrong with me like Dr. Helia has. I was able to meet with Dr. Helia prior to treatment and she was able to explain to me exactly where my neck was injured, the type of treatment I needed and I trusted her to start treatment. I have been coming to Jupiter Family Chiropractic for about a month and already my symptoms are going away. I feel like I am getting my life back on track after five months of living with uncertainty."
---
Pam F.
Back and Shoulder Pain Relief
"As a person that works in the medical field, I was looking for a solution to my constant aches and pains that come from working long hours on my feet, lifting equipment, and positioning patients. I began chiropractic care with Dr. Helia about a year ago in hopes that my back and shoulder pain would subside. In the course of this past year, I have noticed a huge improvement and it has become a weekly routine that I desperately need. I immediately notice a difference in my body when I miss an appointment and I am so thankful that I found Dr. Helia. Thanks for everything."
---
John R.
Lower Back Pain Relief
"I am retired law enforcement and I spent 25+ years sitting in vehicles, which lead to lower back problems. Fishing on a boat in the ocean and hitting a wave the wrong way made matters worse. I couldn't sit, get up from sitting, or reach for a cup of coffee. Driving was an adventure and speed humps brought tears to my eyes. I decided to start treating with Dr. Helia and I felt immediate relief after my first week of care. Within a few more weekly visits the pain and discomfort were a thing of the past. After every visit, I tell Dr. Helia that I think I got my money's worth. I've been in chiropractic care for decades but have never experienced such positive results. I would definitely (and I have) recommend her for chiropractic care."
---
Debbi R.
Spondylolisthesis and Loss of Curve in the Neck
"Prior to coming to Jupiter Family Chiropractic I was experiencing chronic pain in my back, shoulders and neck. My ability to perform at home, at work and meet my personal fitness goals were all suffering. I had been under chiropractic care previously, as needed, over the past several years for management of my spondylolisthesis, subluxations and the loss of curvature to my cervical spine.
When I became a new mom two years ago and eventually started back to work as an RN, I found it difficult to find the time or the finances to be able to keep up with chiropractic care. I was having a hard time with lifting and carrying my daughter. The pain in my lower back going from sitting to standing or when bending to work with patients was unbearable. I felt horrible and my whole body hurt when I got up every morning. I knew I had to get back in for regular chiropractic care.
I feel blessed to have found Jupiter Family Chiropractic and Dr. Helia. Every interaction I have had, from the first moment I walked through the door has been welcoming and warm. They truly care about their patients' well being and treat you like family. I am relieved to have found excellent & affordable chiropractic care with Dr. Helia. Scheduling is very flexible, in and out in no time & my daughter is welcome there as well when I need to bring her.
I have only been on my journey to wellness with Dr. Helia for 5 wks. I have experienced an increase in my mobility, decrease in pain, and I am able to function on a higher level at home, work and while working towards my fitness goals. Besides experiencing an overall improvement in my general well being, I gained a few inches in height, now that I can stand up straight again. My digestion and sleep are also better regulated as well. Couldn't ask for more in only 5 short weeks! Looking forward to continued improvement in my health and wellness with Jupiter Family Chiropractic."
---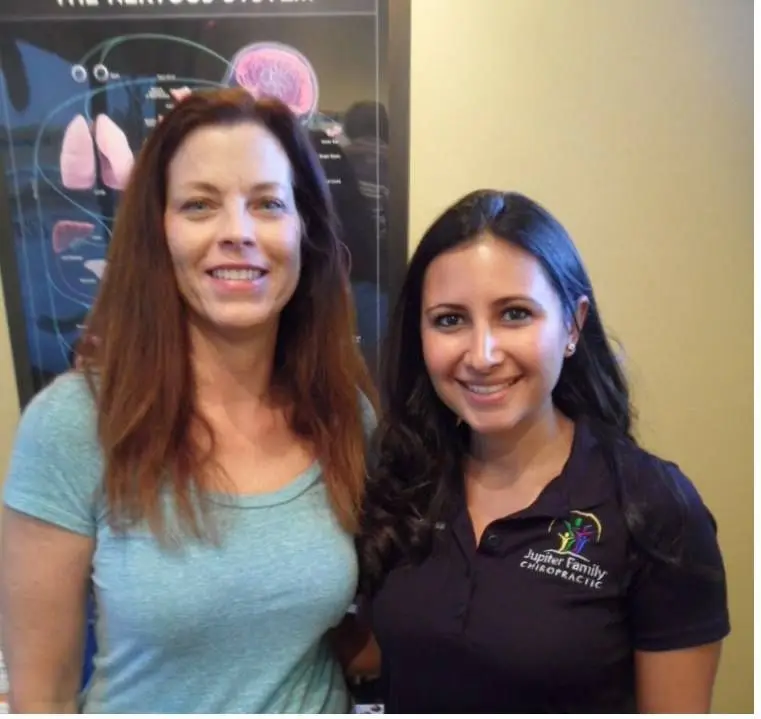 Alicia V.
Hip Pain Relief
"When I came to see Dr. Helia my right hip felt like it had been out of the joint for a couple of months. I felt immediate relief after my first visit. Within a couple of visits my hip felt normal and like it was back in place. As I continued to be adjusted during the first month, I felt less bloated and lighter even though my weight stayed the same. I felt physically more balanced and my posture improved. Additionally, I released some unexpected emotions which I feel has been beneficial to my overall health. I would definitely recommend Dr. Helia for your adjustments as she is knowledgeable and takes the times to explain what she is doing and the expected outcome."
---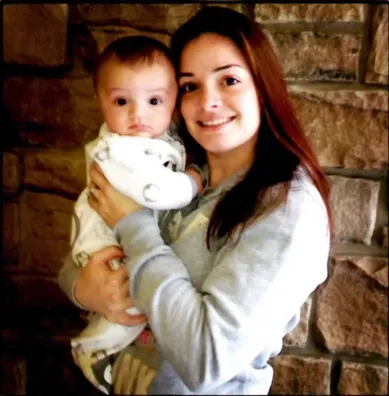 Ashley and Baby Kody
Infantile Acid Reflux
"I found Jupiter Family Chiropractic and met Dr. Helia when I thought there were no other options. My son was born full term but delivered via vacuum extraction which caused many complications for him including, but not limited to, severe reflux and the inability to lift and turn his head to the right. One night, while researching options, I learned about Chiropractic Care and all of the benefits it has to offer. It is the best decision that I have made for Kody.
When Kody started treatment he was only 8 weeks old and suffering from constant reflux pain which led to sleepless days and nights, constant crying, and an all-around miserable, fussy baby. He was on several medications to control the reflux (Zantac 2x/day and Prevacid 1x/day) but even then, he had times where the milk would come through his nose and mouth! This in turn, simultaneously, would cause him to choke! He would then need to be aspirated. In addition to all of this, since he was 3 weeks old every bottle he was given had to be thickened with rice cereal due to the severe acid reflux. He could only sleep upright and tummy time was not even an option! Needless to say, after a lot of different medications and several hospital visits later, I was in search of a more natural, holistic approach - and that approach was Chiropractic Care.
Within only 1 month of treatment, Kody's range of motion increased very much and he was able to turn his head to the right! Within 2 months of treatment, he was lifting his head up high during tummy time and even rolling over! By the third month of treatment, the reflux had improved so much that we were able to remove the Zantac medication. Now, at almost 6 months old, Kody is doing fantastic! He is almost medication free, he is rolling, sitting and standing up with limited assistance, he is sleeping through the night, and the rice is no longer needed in his bottles due to the fact that his reflux has almost disappeared!
I owe my son's happiness and our overall well-being to Dr. Helia - I would highly recommend anyone suffering from a similar situation or any other situation for that matter, to undergo Chiropractic Care as it truly has been a life saver for my family!"
---
Chaan C. and little "Grouper"
Low Back Pain and Infertility
"I had been to chiropractors previously on an as-needed basis; meaning when I could hardly sit, stand or lay down. I had also been told (and seen for myself on x-rays) that my neck had lost its natural curve and was, in fact, headed in the entirely wrong direction! It had been a desire of mine for quite a while to be able to receive regular chiropractic care – not for pain or medical issues, but for optimal health and well being…to keep this amazing machine I have been given in the best running order I can manage. The problem is that chiropractors that I have met in the past who have offered this service wanted to charge an arm and a leg for it.
When I met Dr. Helia I liked her right away. I visited her office not too long after she opened in September 2011 and I haven't stopped since! I am convinced that having Dr. Helia keep my body in alignment allowed my body to perform the way it was meant to. Our little girl was a happy surprise and she should arrive the beginning of September. Jupiter Family Chiropractic is a member of our family and we're looking forward to the time when we call Dr. Helia to come give our little 'grouper' her first adjustment!"
---
Christine W.
Overall Wellness and Reduced Need for Medication
"Three years ago I began feeling tired, confused, nervous, weak, achy, and to top it all I had severe insomnia-which gave me no choice but to seek medical help. Doctors diagnosed me with high cholesterol, hyper-calcemia, osteoporosis, borderline high blood pressure, depression, etc. In no time I was on meds and had surgery-But nothing really changed, on the contrary, my stomach suffered from the meds so I had to take even more meds, one problem after another.
To make a very long story short, after many visits doctors, and countless tests and x-rays there was little change. Then I met Dr. Helia who explained in detail the benefits and began treatment.
After the fourth visit I slept 6 hours for the first time in three years! I feel 10 years younger. Most of my symptoms are gone, all in just a short time. I am very happy with my results."
---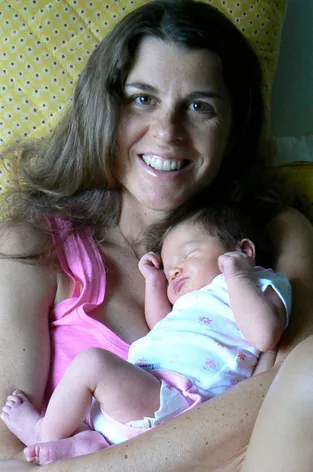 Franzi P. and Baby Saskia
Prenatal Chiropractic Care
"Sixteen weeks into my pregnancy I was diagnosed with asthma and pneumonia. My breathing was extremely labored, with deep coughing spasms and congestion. Talking or even small movements had me out of breath. Needless to say, having breathing difficulty is especially unsafe whilst pregnant due to the need of keeping oxygen levels high enough to support mother and baby.
At the urgent care, I was immediately put on a nebulizer with Albuterol, a steroid "rescue-inhaler" and category C drug*, as well as prescribed Flowvent, a steroid and a "maintenance-drug" in the C category*. For the pneumonia I was prescribed an antibiotic, Amoxicillin, (a category B drug*). I didn't feel any improvement. In fact I felt worse. I had many side-effects listed on the drug's disclaimer such as increased heart-rate, shaking, anxiousness, even more vigorous coughing. Taking medication altogether makes me nervous, especially during pregnancy where so little about their safety and effect on the baby is known. Yet I felt I had to do something to get better.
It was about 10 days into treatment when I found Jupiter Family Chiropractic through word of mouth. Dr. Helia treated me throughout the rest of my pregnancy as well as currently. Some of the adjustments I barely feel and others are more noticeable yet gentle; all done with complete competence and confidence. I finally felt in good hands. I could relax and let her do her work to let my body do it's work. I barely used any asthma medication and stopped completely within a week. I was so glad to be medication free and finally in a healing situation that felt right.
Dr. Helia specializes in treatment during pregnancy using the Webster Technique, as well as in the adjustment of infants and children. Even with a sinus infection, I could feel my sinuses draining or loosening up during the treatment. I never had back-pain or sciatica during this pregnancy, which I had had with my first. It took a couple of months for my breathing to get back to normal. But it much improved week after week. My asthma took about a month to completely clear up. It improved greatly within a couple of weeks of adjustments and has not come back since, no medication. My lungs/ sinuses and breathing went back to normal without medication as well.
I have full confidence in Dr. Helia. At 2 days old, my baby girl had her first infant adjustment. From my experience I highly recommend Jupiter Family Chiropractic to anyone in need of healing, pain relief or just prevention. Thank you to the whole Jupiter Family Chiropractic team!"